Latest Trends in High Blood Pressure Treatment: For Patients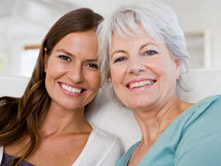 As a patient with high blood pressure, you may be aware of or have questions about the recent release of the new 2014 Evidence-Based Guideline for the Management of High Blood Pressure in Adults: Report from the Panel Members Appointed to the Eighth Joint National Committee (JNC-8) that affects the treatment goals of patients with high blood pressure that are aged 60 years or older. This webpage (and the companion health professional webpage available here) is intended to provide you with details about what the new guideline means for you, how it may affect your care, and additional information that can help you make informed decisions with your doctor and care team about the best treatment plan.
Click on the [+] symbols below to learn more about each topic.
What You Need to Know About the New High Blood Pressure Guideline [+]
Frequently Asked Questions [+]
Statements from Other Organizations [+]